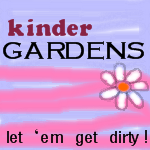 I can't believe 18 weeks of our gardening has gone by. 18 weeks of Summer. It's almost over. I am not ready.
I will try to enjoy the last days of the garden and hopefully push some of  it into the fall.
The good news about this time of the summer is that we have been enjoying our harvest.  It was a decent year. Last year I had more variety and no tomatoes. This year we have tons of tomatoes but not as much variety. I am fine with that.
I still have so much to learn, hopefully each year gets better and better.
Firecracker and I have been having fun harvesting the veggies. We are still working on her harvest routine.
She thinks the green tomatoes are apples and she gets "pick happy" so an occasional flower ends up in the bowl.
The important thing is that the enthusiasm is there right?
The first negative of gardening, a little "critter" is now squatting on our property. He doesn't know who he is messing with. I am all for indigenous animals but when you start digging up my grass then we have problems.
We are working on a "solution" aka "I am in the midst of going to war with the critter".  Sad that it had to get to that point.
On a more positive note, luckily the chickens will extend my gardening through the winter. We still have a couple of months before our egg laying and it will be a quiet winter but come next Spring, we should be overloaded with fresh eggs.
They are walking around now like they own the place.
.
I have lots of great recipes to share from the garden next week (check out our Basil post). Lots of canning too!
Be sure to stop by Sweet Grace and her Inadvertent Farmer's Blog to see all the other Kindergarden Adventures!